YouTube recently announced the launch of a new feature called Shorts, which many are calling a direct competitor to TikTok. This move by the popular video-sharing platform has sparked a lot of interest and speculation among users and content creators alike. In this article, we will explore the similarities and differences between TikTok and YouTube Shorts, and discuss which one may be better for your content creation needs.
TikTok: The Originator of Short-form Videos
TikTok burst onto the scene in 2016 and quickly gained popularity across the globe. The platform allows users to create and share short videos, ranging from 15 to 60 seconds in length. With its easy-to-use interface and unique editing features, TikTok became a go-to platform for creators looking to express themselves in a quick and entertaining way.
One of the key features that set TikTok apart from other social media platforms is its algorithm. TikTok's algorithm is designed to personalize the content shown to users based on their interests and viewing habits. This has led to a highly engaging and addictive user experience, as users are constantly discovering new and interesting videos tailored to their preferences.
YouTube Shorts: YouTube's Answer to TikTok
Recognizing the success of short-form video content, YouTube decided to enter the market with its own version called Shorts. YouTube Shorts allows users to create and upload videos that are up to 60 seconds long. They can also take advantage of a wide range of creative tools, such as filters, stickers, and music, to enhance their videos.
One major advantage that YouTube Shorts has over TikTok is its massive user base. With over 2 billion monthly active users, YouTube has an established audience that can easily discover and engage with Shorts content. Creators can leverage this existing user base to reach a wider audience and potentially gain more exposure for their content.
The Similarities between TikTok and YouTube Shorts
Despite their differences, TikTok and YouTube Shorts share several similarities. Both platforms prioritize short-form video content, offering users a quick and easy way to create and consume videos. They also provide a range of editing tools and features to enhance the creative process.
Another common feature is the ability to discover new content through personalized recommendations. TikTok's algorithm analyzes user behavior and preferences to suggest relevant videos, while YouTube Shorts uses a similar approach based on a user's viewing history and preferences.
Differences: YouTube Shorts vs. TikTok
While TikTok and YouTube Shorts have some similarities, there are also key differences that set them apart. One of the main differences is the monetization opportunities available to creators. TikTok offers a Creator Fund, which allows eligible creators to earn money based on the performance of their content. YouTube, on the other hand, has a well-established monetization program that allows creators to earn revenue through ads, sponsorships, and partnerships.
Another major difference is the reach and discoverability of content. As mentioned earlier, YouTube has a massive user base, which means that Shorts content has the potential to reach a wider audience. TikTok, on the other hand, has a highly engaged user base that is known for its viral content and trends.
Which is Better: TikTok or YouTube Shorts?
The answer to this question ultimately depends on your goals as a content creator. If you are looking to tap into a vast user base and potentially earn money from your content, YouTube Shorts may be the better option for you. YouTube's monetization program and established audience make it an attractive platform for creators.
On the other hand, if you are interested in creating short, viral videos and engaging with a highly active and passionate community, TikTok may be the platform of choice. TikTok's algorithm-driven feed and focus on trends make it an ideal platform for those looking to go viral and build a dedicated following.
Conclusion
In conclusion, both TikTok and YouTube Shorts offer unique opportunities for content creators to express themselves and engage with their audience. The decision between the two ultimately depends on your specific goals and the type of content you want to create. It may be worth considering using both platforms to maximize your reach and exposure.
Frequently Asked Questions
1. Can I use both TikTok and YouTube Shorts simultaneously?
Yes, many creators choose to use both platforms to reach a wider audience and maximize their content's exposure.
2. Are there any age restrictions for using TikTok or YouTube Shorts?
TikTok requires users to be at least 13 years old, while YouTube Shorts follows YouTube's age restriction policy, which requires users to be at least 18 years old, or 13 with parental consent.
3. Can I earn money from creating content on TikTok or YouTube Shorts?
Both platforms offer monetization opportunities for eligible creators. TikTok has the Creator Fund, while YouTube has a well-established monetization program.
4. How can I increase the chances of my content going viral on TikTok or YouTube Shorts?
Creating high-quality and engaging content, following trends, and engaging with the community can increase the chances of your content going viral on both platforms.
5. Can I use copyrighted music in my TikTok or YouTube Shorts videos?
Both platforms have guidelines regarding the use of copyrighted music. It is important to familiarize yourself with these guidelines and ensure that you have the necessary permissions to use any copyrighted material.
If you are searching about Instagram Reels vs Tiktok vs Youtube Shorts – The Mills Thunderbolt you've came to the right page. We have 15 Pics about Instagram Reels vs Tiktok vs Youtube Shorts – The Mills Thunderbolt like YouTube lanzará Shorts, un producto similar a TikTok, Youtube Shorts vs TikTok – Which Is Better for Short Form Video and also Tech Tuesday: YouTube vs Tik Tok as YouTube develops 'Shorts' App. Here it is:
Instagram Reels Vs Tiktok Vs Youtube Shorts – The Mills Thunderbolt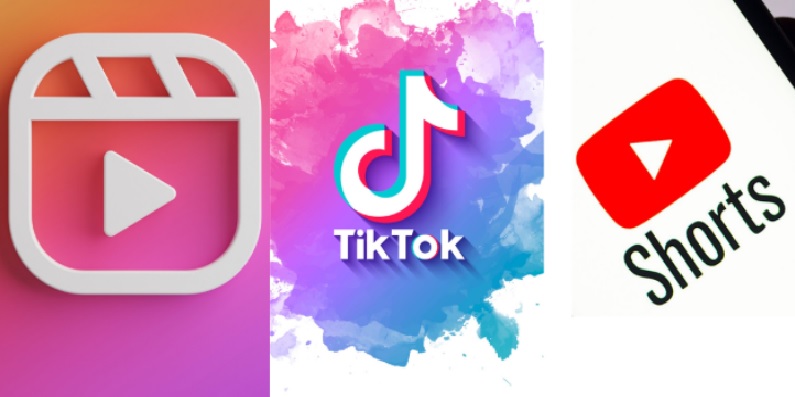 millsthunderbolt.com
YouTube Shorts VS TikTok: Which One Is Better?
famisafe.wondershare.com
TikTok Vs. Instagram Reels Vs. YouTube Shorts | HOM
www.houseofmarketers.com
Tiktok Vs Youtube – What Is More Popular Tiktok Or Youtube » DIGITAL
www.digitalnamanji.com
increased tok
TikTok Vs YouTube Fight Card – All Details Provided | BrunchVirals
brunchvirals.com
brunchvirals
Which One Is Better For Earning MONEY: YouTube Shorts Vs. TikTok – Kyoisftr
kyoisftr.wordpress.com
YouTube Shorts – A Tiktok Competitor? – VIDEOLANE.COM ⏩
www.videolane.com
videolane
Youtube Shorts Vs TikTok – Which Is Better For Short Form Video
entreresource.com
YouTube Lanzará Shorts, Un Producto Similar A TikTok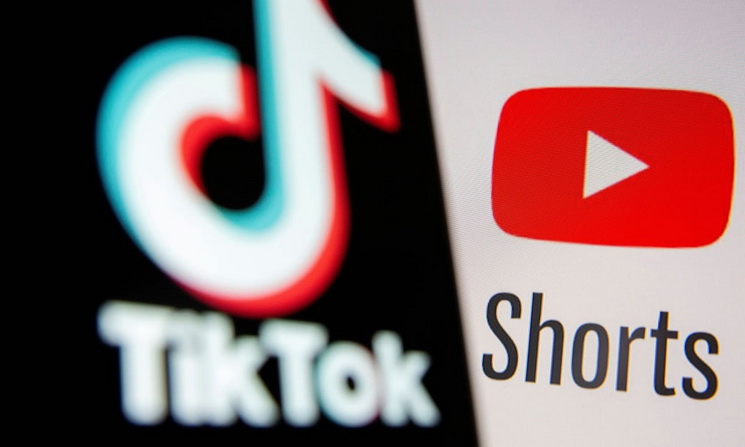 tudecides.com.mx
Reels Vs TikTok Vs Shorts — Navigate Video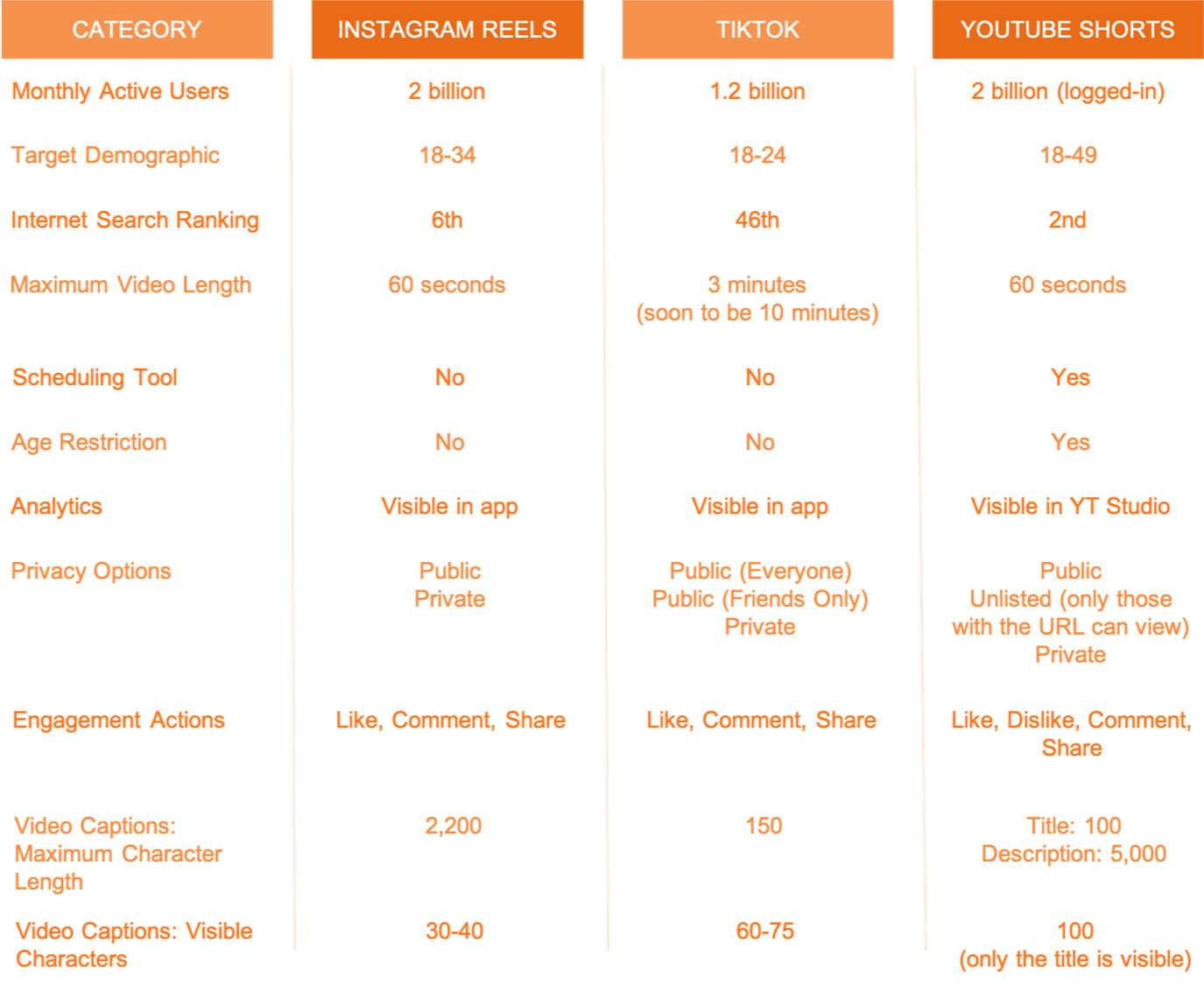 www.navigatevideo.com
YouTube Shorts Vs Tik Tok | YouTube Shorts App Review Hindi | YouTube
www.youtube.com
TikTok Vs. YouTube Shorts: Best Platform & Tools For Short Video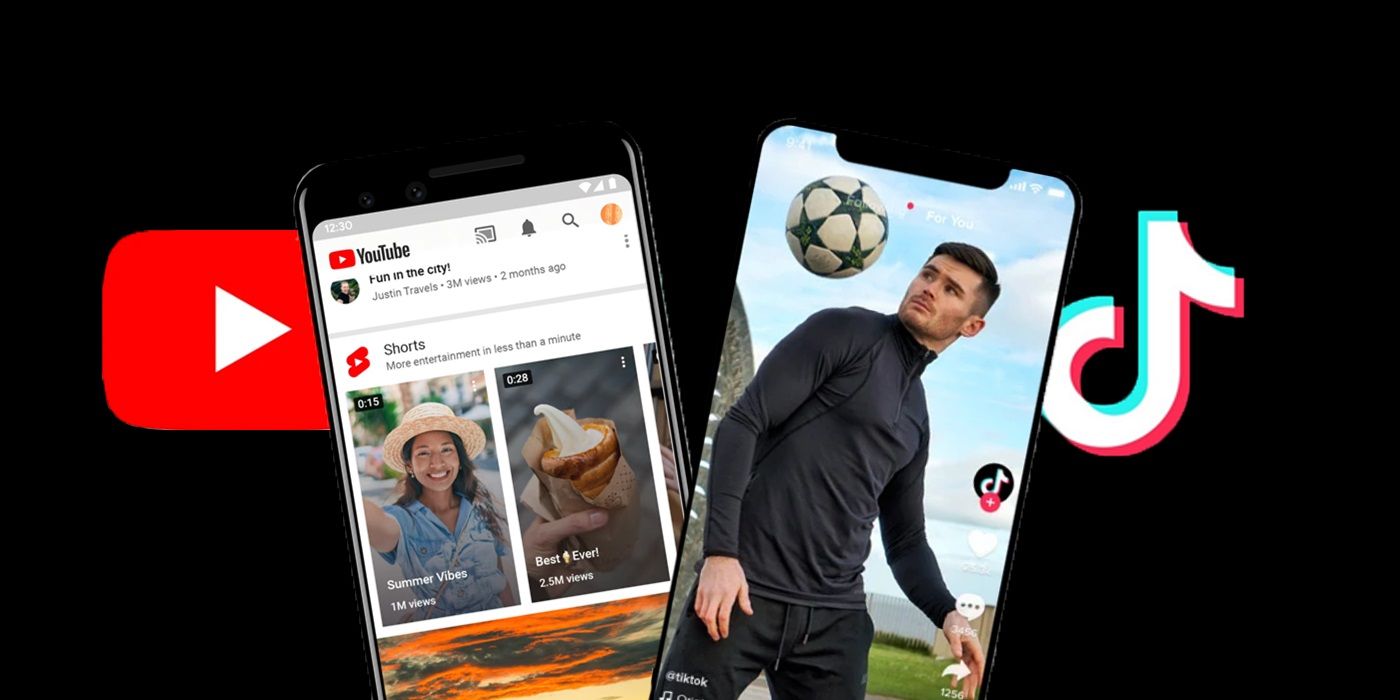 screenrant.com
Tech Tuesday: YouTube Vs Tik Tok As YouTube Develops 'Shorts' App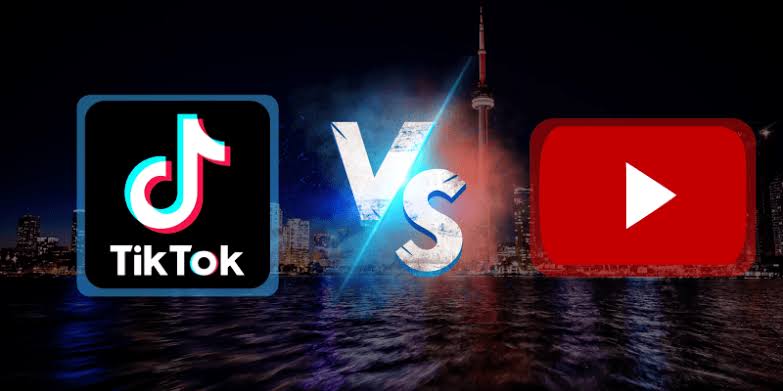 www.zkhiphani.co.za
segundos ataca
TikTok Vs Youtube Shorts: Which Is Better?
worldfamoushub.com
😻 #shorts #tiktok (3) – YouTube
www.youtube.com
Increased tok. Youtube shorts vs tiktok – which is better for short form video. Youtube shorts